AAA Carpet & Upholstery Cleaning Services
AAA recognizes that Oriental carpets and specialty area rugs are valuable investments.
With over 35 years of in-field experience, training and certification, our clients know they can trust AAA's proprietary process to safely clean and protect delicate fibers and effectively remove stains.
Our owners personally lead our team and are hands –on at every job site.
AAA understands that your Oriental carpets are precious art treasures - the Old World craftsmanship implemented to create these masterpieces takes years to create. We understand that you may have searched years for just the right colors and patterns to complement your design plan. For some families, many of these rugs are cherished keepsakes and passed down from one generation to another.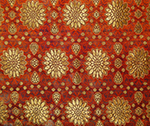 AAA offers safe, gentle, and effective cleaning technology for specialty carpets
The professional design teams and industry partners of ASID (American Society of Interior Designers) trust AAA Carpet and Upholstery to clean their own homes as well as recommend AAA to their clients.
AAA's Safe Cleaning Process
AAA Carpet cleaning's state of the art technology safely cleans area rugs on – site at your property, eliminating the need to schedule pick up and return appointments. AAA's skilled technicians are certified to clean the fine fibers used to create Oriental carpets and area rugs.
With over 35 years of hands – on experience and training, AAA is the Delaware Valley expert in Oriental carpet care.
Committed to excellence, AAA provides thoughtful attention to every detail. Our customized cleaning process evaluates the needs of each individual rug. Depending on the particular fibers, dyes, soils, and construction of the rug, we will select the safest technology and cleaning process to suit your rug's needs. AAA technology provides an effective and gentle cleaning process for each carpet in your home.
In contrast to machine cleaning, which can cause irreparable damage like color fading, color bleed and fiber tears, the AAA process is gentle, safe and proven.  
| | | |
| --- | --- | --- |
| | Trusted for over 35 years by award winning designers and discriminating clients | |
Our Certified Craftsmen make the Difference
Our knowledgeable team has been trained by the industry's leading organizations, including Wool Safe™ and The Clean Trust™ - IICRC -Institute of Inspection Cleaning and Restoration Certification™.
Our owners are hands-on at every jobsite, thoughtfully inspecting conditions, leading our professional staff and providing attention to every detail.
Our family includes three generations with years of in-field experience as well as accreditation from the nation's premiere oversight committees.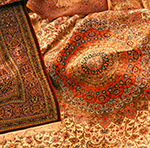 AAA meticulously inspects each carpet prior to cleaning, carefully treats stains and utilizes a minimum amount of moisture to clean Orientals. Therefore the drying time is minimized and the fibers of the carpet are cleaned and preserved.
AAA Carpet and Upholstery's wide range of area rug cleaning services include:
Antique Rug Cleaning
Area Rug Cleaners
Area Rug Cleaning
Area Rug Cleaning Service
Cleaning Rugs
Expert Rug Cleaners
Fine Area Rug Cleaning
Oriental Area Rug Cleaning
Oriental Carpet Cleaning
Oriental Rug Cleaning
Oriental Rugs Cleaning
Professional Oriental Rug Cleaning
Persian Rug Cleaning
Persian Rug Washing
Rug Cleaning
Rug Repair
Rug Restoration
Wool Rug Cleaning
AAA Services these NJ/PA/DE Counties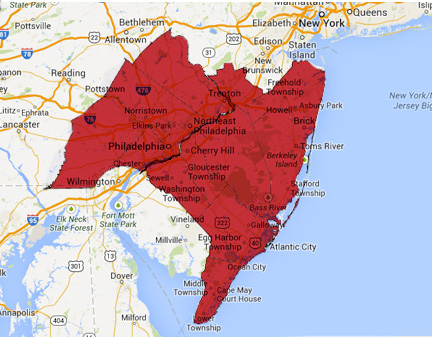 Schedule an appointment
AAA can get your home looking its very best, call now or use our quick online form for a cleaning estimate.
Call 609-932-2296 to schedule an appointment.
Voted Best of Home and Garden 2013 by South Jersey Magazine