AAA Leather Cleaning and Care
As patients and families look forward to returning home and being discharged from a hospital stay, AAA can help make your transition trouble-free, safe and more enjoyable.
In accordance with the guidelines of the University of Pennsylvania and other leading Cancer treatment facilities, AAA Carpet and Upholstery Cleaning can prepare your home to create a safe, healthy and secure environment to promote a recovery for your loved ones.
It's reassuring to know that you can rest AAA Carpet and Upholstery to follow the specific guidelines outlined by your physicians as well as care about you and your family as if you were a part of our own family.
AAA understands that your property must be cleaned in accordance to your physician's and hospital's guidelines. We have hands-on experience in the field and years of training to ensure that we will clean your upholstery, rugs, carpet and drapery and have your house looking great.
In order to decrease the overall dust, mold and mildew that grows in homes, the whole house must be cleaned. Dust, mold and mildew contain harmful fungus and bacteria that can cause infections in people who do not have fully functioning immune systems.
For families coping with the emotional, physical and mental strain of cancer treatment, housecleaning can often be the last thing on the mind. We believe that a clean home has an emotional affect that lifts the patient's spirits and renews the patient's mental health, crucial steps in total mind and body recovery.
AAA provides a clean and healthy home environment so patients to safely recover.
We ensure your home will be clean, sterile environment when patients return home - an essential component of quality health care.
AAA follows the recommended Cancer Patient Home Cleaning Guidelines for furniture, rugs, carpets, drapery and upholstery:
Vacum all thoroughly
Rugs must be vacumed/shampooed
A professional cleaning service is recommended
Quick Appointments Available
AAA understands that treatment schedules widely vary, frequently change and can alter for reasons beyond your control. We are happy to work with you to accommodate your needs to efficiently and effectively clean and prepare your home.
AAA provides services for patients who have undergone treatment for:
Patients who have undergone chemo-therapy, radiation treatment, recovering from a surgery due to cancer and/or coming home for hospice due to cancer benefit from our professional cleaning services.
appendix cancer
bladder cancer
brain cancer
breast cancer
cervical cancer
colon & rectal cancer
esophageal cancer
for pediatric patients
for young adults with cancer
head & neck cancer
kidney cancer
leukemias & lymphomas
liver cancer
lung cancer
mesothelioma
oral cancer
ovarian cancer
pancreatic cancer
prostate cancer
sarcoma
skin cancer
stomach cancer


Services AAA provides for cancer patients:
Preparing your home for cancer patients return
Cleaning Services for Cancer Patients
Cleaning your home for Cancer Patients
Cancer Patient Instructions for House Cleaning
Carpet Cleaning for Cancer Patients
Upholstery cleaning for Cancer patients
House cleaning for medically fragile patients
House cleaning for kids with serious illnesses
Caring for kids with serious illnesses at home
Carpet cleaning for families with sick kids
Upholstery cleaning for caregivers of cancer patients
Carpet cleaning for caregivers of cancer patients
Carpet, upholstery, drapery cleaning for seriously ill kids
Carpet, upholstery, drapery cleaning for cancer patients
Infection prevention for patients returning home
Medically fragile kids and infection prevention
Medically fragile patients and infection prevention
AAA Services these NJ/PA/DE Counties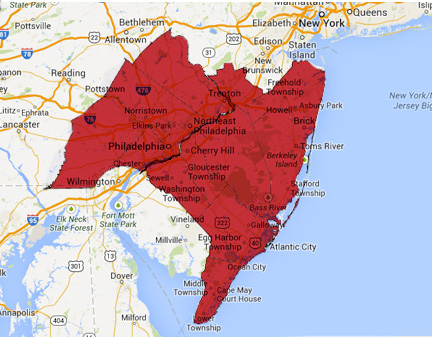 Schedule an appointment
AAA can get your home looking its very best, call now or use our quick online form for water damage repair & restoration estimate.
Call 609-932-2296 to schedule an appointment.
Our powerful extraction equipment and natural cleaning solutions have received the Institute of Independent Cleaning Institute's Seal of Approval.