AAA Carpet & Upholstery Cleaning Services
It's easy to underestimate how soiled your upholstery and furniture may be – we often take for granted how often our families, friends and pets gather to enjoy the living spaces in our homes.
Each day skin cells, oils, dust, and other soil collect on your upholstery which can only be removed through a thorough professional cleaning.
Rest assured, AAA's upholstery cleaning process quickly preserves the life of your interior investments. Our highly trained professional service staff will clean and sanitize your upholstery and have it looking great in hours.
AAA's craftsmen carefully analyze textiles and the factors that affect them – age, lifestyle habits, and sun exposure - to determine how to safely and effectively clean and extend the life of upholstery and fabrics.
Our approach is unique, in comparison to competitors who have a one size fits all philosophy with limited cleaning options and training.
AAA's technology is safe for your family, pets and your finest upholstered furniture
Specializing in Treating Fine Fabrics and Wool
AAA Upholstery Cleaning uses the minimum amount of water necessary to clean fabrics, greatly reducing the amount of moisture left behind than other processes. Therefore the drying time is minimized, prohibiting the growth of mold, mildew, and bacteria.
Our state of the art cleaning process safely extracts dirt and removes stains from your upholstery fabrics. AAA's Upholstery cleaning is safe and our non-toxic solutions will help your fabrics look as clean as when they were purchased.
Our Trained Professionals Make the Difference
Our clients know that they can depend on us as hands–on owners at every job – accommodating your needs and thoughtfully leading our team with attention to every detail.
With over 35 years of hands – on experience and certification, AAA has earned the distinction of being the "best in the business" for carpet and upholstery cleaning among Delaware Valley design firms and associations including ASID (American Society of Interior Designers) and IFDA (The International Furnishings & Design Association).
Our knowledgeable staff has been trained by industry leading organizations, including The Wool Safe Organization and IICRC to carefully and meticulously treat specialty soft surface items and we comprehend the composition and elements of fine fabrics including cotton, wool, silk, and rayon.
| | | |
| --- | --- | --- |
| | The Delaware Valley's award winning design teams trust AAA to clean their own homes as well as their discriminating clients | |
The AAA Upholstery and Fabric Cleaning Difference
Our owner operators are hands on and present at every job inspecting the conditions and overseeing the cleaning process.
Our products and processes are safe for your family and your pets.
Most fabrics dry in four to six hours, enabling you, your family, and your guests the ability to enjoy them.
Your upholstery will not re-soil prematurely because our process leaves no dirt-attracting resides.
We are proud that the Delaware Valley's award winning design firms not only trust AAA to clean upholstery and fabrics for their clients but also at their own homes.
AAA Carpet & Upholstery Cleaning's wide range of services includes:
Carpet Upholstery Cleaning
Clean Furniture
Clean Upholstery
Cleaning Upholstery
Deodorize Upholstery
Furniture Clean
Furniture Cleaning
Furniture Cleaning Company
Furniture Upholstery Cleaning
Sofa Cleaners
Upholstery and Furniture Clean
Upholstery Clean
Upholstery Cleaner
Upholstery Cleaners
Upholstery Cleaning
Upholstery Cleaning Service
Professional Upholstery Cleaning
Professional Upholstery Dry Cleaning
AAA Services these NJ/PA/DE Counties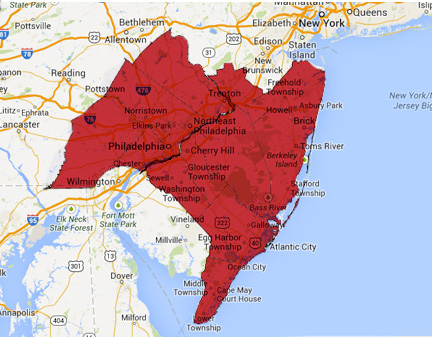 Schedule an appointment
AAA can get your home looking its very best, call now or use our quick online form for a cleaning estimate.
Call 609-932-2296 to schedule an appointment.