A3 ON-SITE DRAPERY CLEANING SERVICES
Drapery elegantly frames windows and complements your entire interior design plan.
You take time and special care to select the fabrics, pattern and style for your drapery.
AAA recognizes the beauty and the value of your drapery and we take special care to clean and preserve your investment. The owners of AAA are personally on –site and hands-on at each job thoughtfully overseeing the special needs of your cleaning project.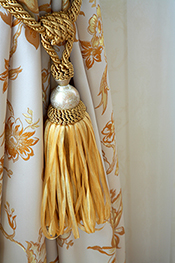 Award winning design teams throughout the Delaware Valley trust AAA to clean the drapery in their own homes as well as recommend AAA to their discriminating clients. We have worked hard to earn the distinction of being the best in the business and value their trust.
Dust, pollen and pet dander are attracted to drapery fibers and can shorten the life of your investment and left untreated, these contaminates can cause problems for allergy sufferers.
Regardless of the age of a property, heating and air - conditioning systems, as well as changeable moisture levels throughout the year draw airborne particles into drapery fibers.
AAA's on-site drapery dry cleaning safely refreshes and preserves delicate fibers.
AAA Carpet and Upholstery has the technology to effectively clean draperies on-site.
There's no need to worry about removing draperies, transporting them or concern about re-hanging. We make the process simple, affordable and trouble –free.
Drying time is minimized; drapery fibers are cleaned and beautifully preserved.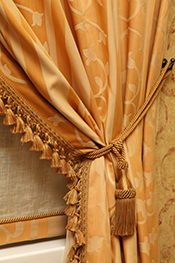 Our certified and trained Professionals make the difference
Our team takes special care to educate clients, explain our methodology and accommodate client's needs.  AAA meticulously inspects drapery prior to cleaning, checking for stains, damage and wear. We utilize a minimum amount of moisture to clean drapery. This process carefully removes stains and contaminants while preserving their beauty.
AAA's knowledgeable team has been trained by the industry's leading organizations,
including Wool Safe™ and The Clean Trust™ - IICRC -Institute of Inspection Cleaning and Restoration Certification™.
AAA is recommended by our industry partners and the interior designers of ASID (American Society of Interior Designers) and IFDA (The International Furnishings & Design Association).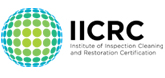 AAA Services these NJ/PA/DE Counties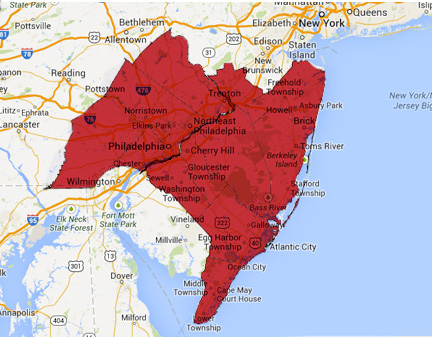 Schedule an appointment
AAA can get your home looking its very best, call now or use our quick online form for a pet stain and odor elimination cleaning estimate.
Call 609-932-2296 to schedule an appointment.