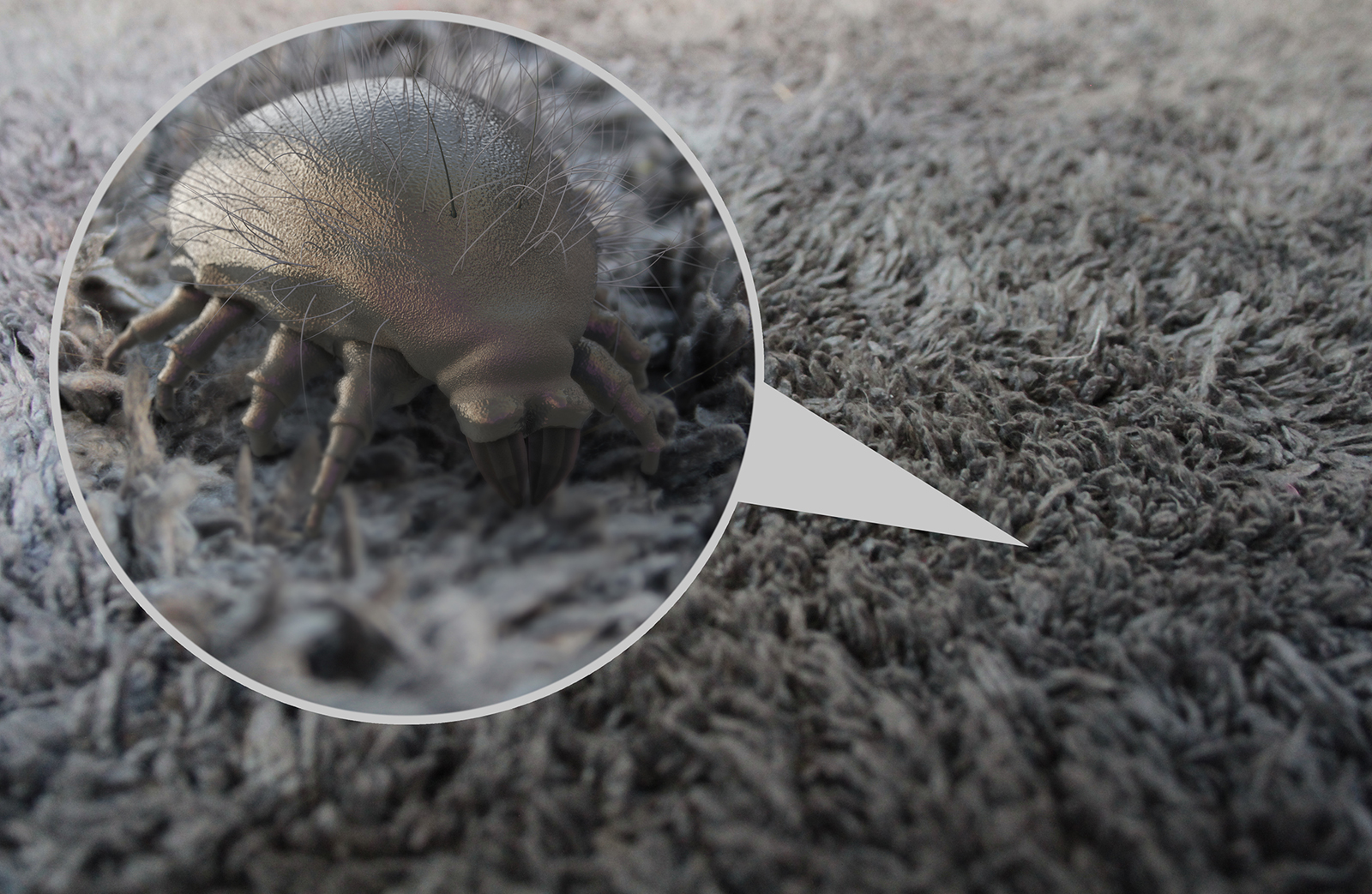 House dust mite, actual size 1/100 inch.
While we may think that our homes are clean and healthy for our families, scientific research supports the reasons why only professional services provide the most effective deep cleaning.
The American house dust mite is microscopic, less than 1/100th of an inch, and is alive in bedding, couches, carpet, stuffed toys, and old clothing. Dust mites feed on the dead skin that falls off the body of humans and animals and on other organic material found where they live.
When dust mites grow, they shed their skin. The shed skin and feces are what cause allergic reactions in people. Allergic reactions range from itching noses and eyes to severe asthma attacks.